Permit Fishing Belize - Turneffe Flats Belize
Belize is the permit fishing capital of the Caribbean, and more permit are caught on Turneffe Atoll than any where else in Belize. For the best permit fishing in Belize, join the fishing guides at Turneffe Flats for a memorable flats fishing adventure.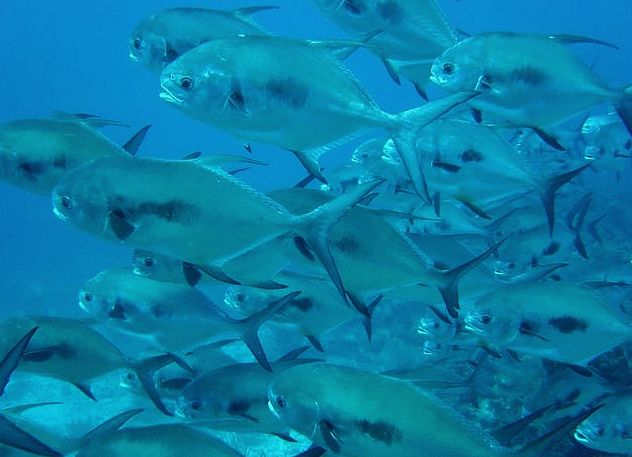 Belize is generally recognized by experienced fly anglers around the globe as the permit capital of the world. At Turneffe Flats we are fortunate to enjoy some of the best permit water in Belize, and permit are the primary target of many Turneffe Flats anglers. We are pleased to say that many have landed their first permit with us.
Turneffe offers approximately 250 square miles of fishing area. Our permit fishing is focused both on the shallow bars and flats inside Turneffe's Central Lagoon as well as on the wadeable ocean-side flats. These fantastic permit flats are generally 1 to 3 feet deep and the bottom is a combination of turtle grass, hard coral and sand depending upon the location. Both areas offer great opportunities to sight fish to tailing permit.
Most of our permit fishing is done from the bow of our Dolphin Superskiffs; however, permit are also frequently targeted when wading our backreef flats.
For permit we recommend a 9 or 10 weight fly rod with a reel capable of holding at least 200 yards of backing. Floating lines are preferable, particularly when wading. Our best permit patterns are tan or olive green Merkin or raghead patterns in size 2 to 1/0.